Reviews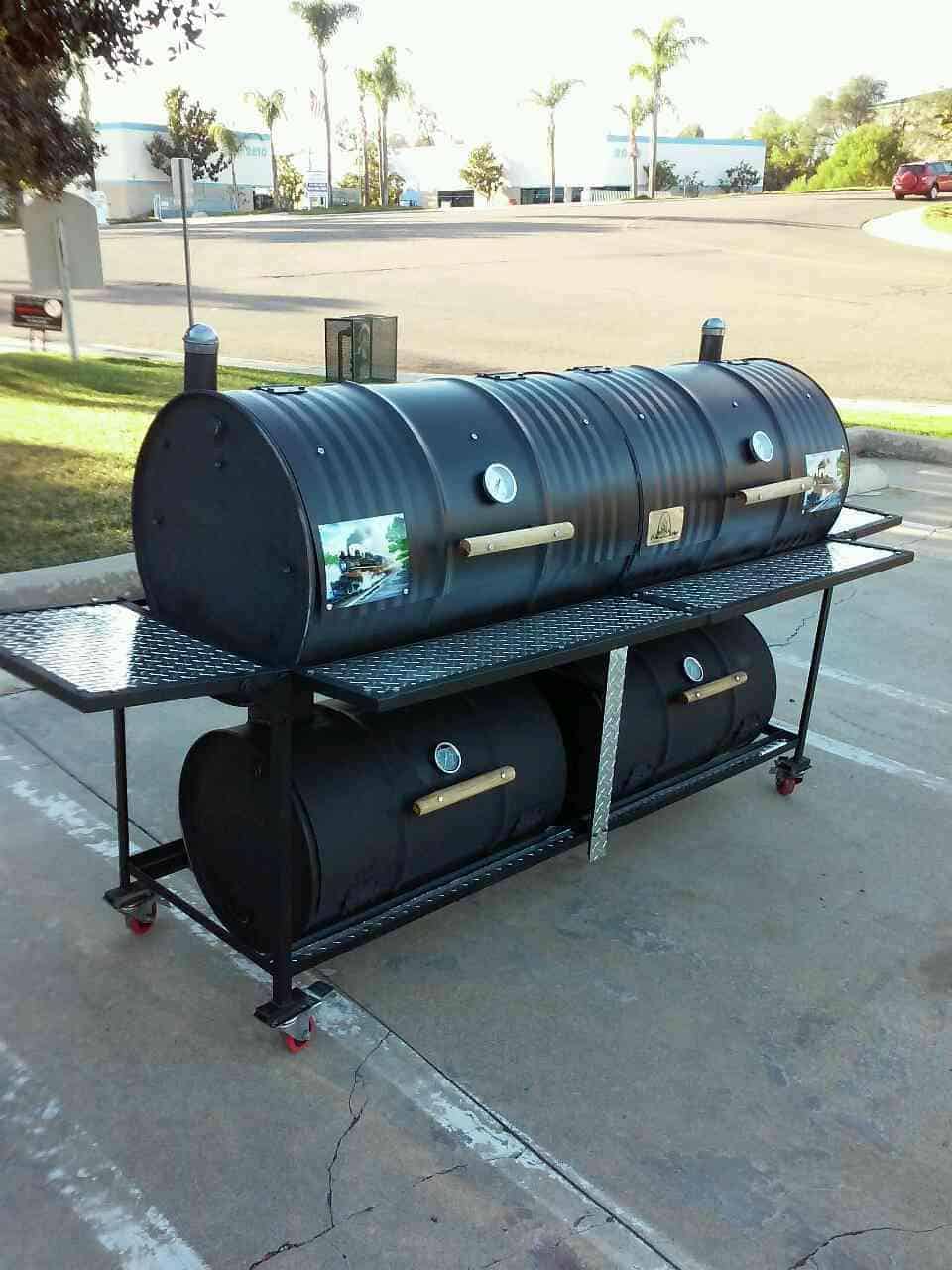 Mr. Moss of Moss Grills makes customer satisfaction his priority. The quality of Moss Grills is extremely good. Mr. Moss has developed impressive innovation and design in the growth of Moss Grills. Moss Grills produces barbeque grills to meet customer satisfaction. Moss Grills has grown from single barrel grills to double barrel grills with smokers. Moss Grills are also equipped with grill racks which keeps food warm while other food is cooking. The design of each Moss Grill also comes with customized logos specific to each customers request. Therefore every Moss Grill customer can have their very own personalized grill. Mr. Moss continually builds top quality grills to satisfy his long list of prominent clientele.
Llewellyn Holloway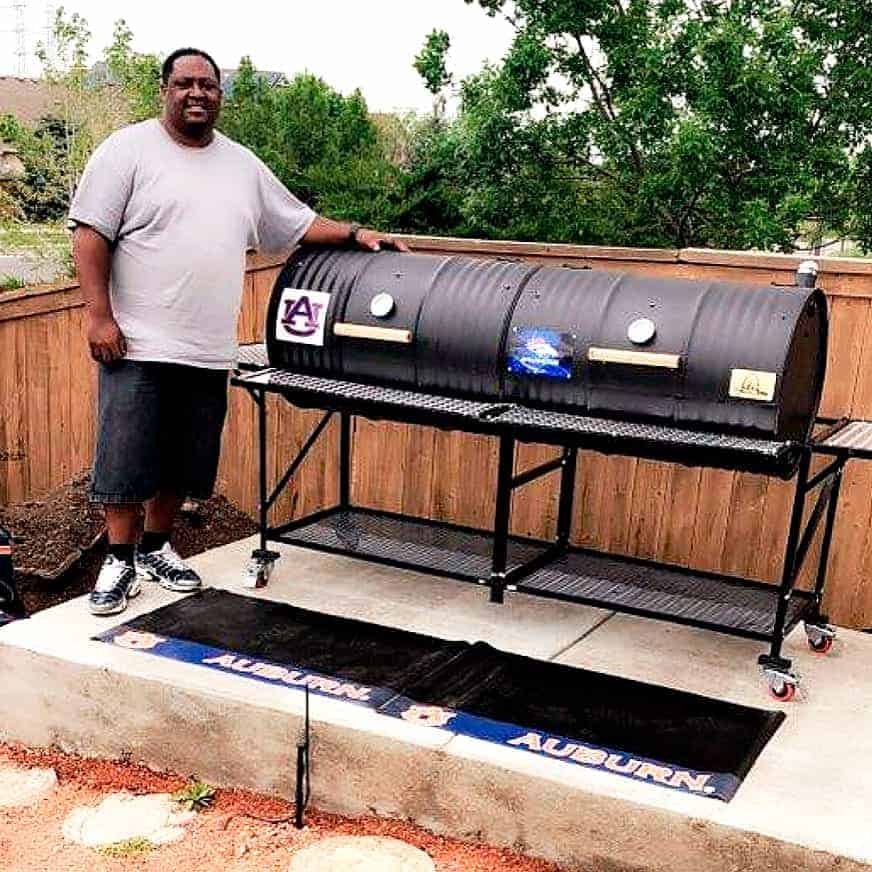 Words will no do justice on how pleased we are with our grill.
From the very first conversation I had with Mr. Moss I knew I made the right choice. He kept in contact with me on the status and made sure I understood everything ever step of the way. We use the grill for the first time and it was a success.
I HIGHLY recommend Moss Grill for your grilling needs.
My Husband is the happiest man on earth right now and I've gotten all the cool points as his Wife.
Monique Cameron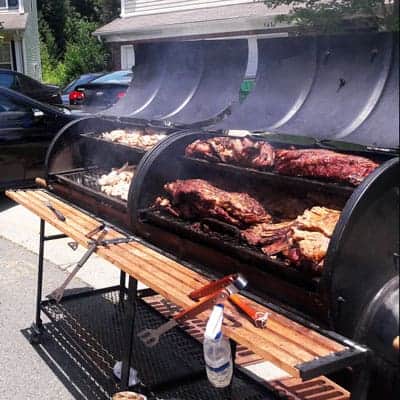 I was very happy with my purchase of my grills that I purchased from Moss grills. I will surely let my friends and family know that Moss Grills is the way to go for there next charcoal grill purchase.
Patrick Dominick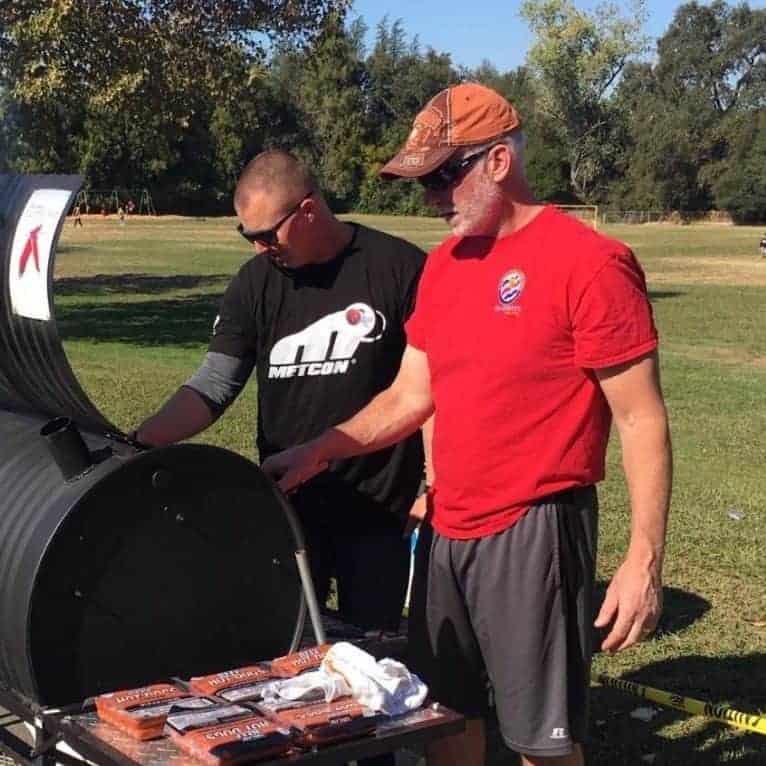 I'm a school administrator in Northern California and can't say enough about Moss Grills. So much so, I've purchased two grills for each of the sites I've worked. The owner is super responsive and product quality is superb. Also, they employ military veterans, which is a great cause in and of itself. I would recommend Moss Grills without hesitation!
Greg Barge Principal - Fair Oaks Elementary School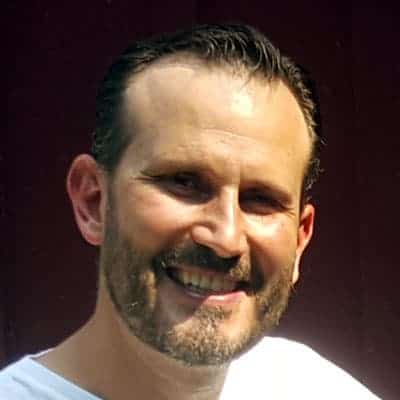 I've had my Moss Grill for over 2 years and I love it.
Also love the fact that it is made in America by US Veterans.
Jeff Stephens