Fred Moss — Carrying on America Tradition at Moss Grills
Custom BBQ Grills for charcoal backyard cooking and commercial restaurant kitchens. Classic 55 gallon drum smokers cooking. Made in the American tradition by skilled military veterans from all the US armed forces. Superior craftsmanship made to last. Heavy duty steel construction. 1- Single Barrel, 2- Double Barrel, 3- Triple Barrel, 4- Quad barrel grills. Includes top quality thermometer, wood handles, and fine details. Accessorize with a custom name/logo plate, locking caster wheels, covers, and more
Sometimes it takes a friend to spark an idea for a business, and so it was for Fred Moss.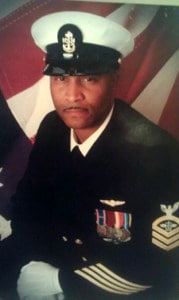 Recently retired from serving in the U.S. Navy after 24 years as a rescue swimmer and anti-submarine warfare systems operator. Fred was sitting in his backyard in San Diego reflecting on his childhood. He recalled that while growing up in St. Louis how his grandparents cooked barbecue ribs, beef and chicken on a barrel grill. The memories of the fragrance of grilled and smoked meats and enjoyment of neighborhood cookouts were fresh in his mind despite the years and miles of separation. With time on his hands, Fred thought he could make a charcoal grill for himself and rekindle some of the flavors.
He bought several new 50-gallon barrels. Instead of cutting the barrel in half, which causes the heat to escape when the lid is lifted to turn the meat, he cut an opening that is slightly less than one quarter of the circumference of the barrel and attached a lift door – a design that helps to contain the heat in the grill. He figured out how to attach the grilling platform, charcoal pan, hinges, handles, countertops and legs.
His friend, U.S. Navy Chief Ken Garner, saw Fred's grill and asked Fred to build one for him.
"I said, 'You want me to build you this piece of junk?' It was wobbly and could barely stand," Moss recalled.
Fred did. Soon, other people in his neighborhood and friends of friends were asking him to make barrel grills for them for several hundred dollars each.
The demand for his grill design got Fred thinking that other people may want to buy his barrel grill. He advertised his grill-making services on San Diego's Craigslist in 2010 and the orders started rolling in.
He formed his company Moss Grills and Fred and several family members and former veterans made the grills in his garage and on his driveway. As the frequency of delivery trucks increased through his neighborhood, neighbors took notice, and Fred moved production out of the house and into a warehouse in 2011.
"Pretty quickly, 20 orders turned into 40," Fred said. "I thought, let me post this on Craigslist in every state. People started calling me from all over the U.S."

The next year, comedian Whoopi Goldberg found Moss Grills on Craigslist & called him.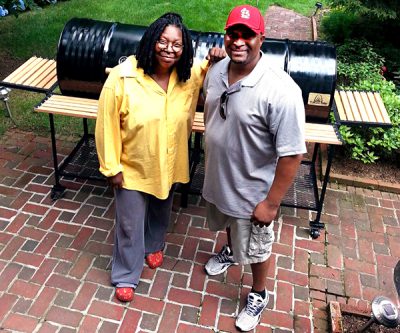 Goldberg explained that she was planning a large party and needed some grills. She invited Fred to her house to assemble them on-site. When he arrived, he met Goldberg, took some photos, assembled the grills for her and stayed in the area for several days.
While there, he told Goldberg that he was a Navy veteran and that he had hired some of his fellow veterans because they could not find other jobs.
"She said, 'Wait a minute, hold on. You're hiring veterans?'," Fred recalled. "I said yes, I had a Navy vet and a Marine vet with me at that time. It wasn't like I could pay them well, but I could give them some cash to help them get by." Goldberg arranged for Moss to appear on the ABC News segment "Made In America."
She was also impressed with the grills that he had assembled, and gave him an endorsement: "This is the only grill worth having at our house."
After Diane Sawyer featured Moss Grills on "Made In America" in 2013, his website literally shut down from all of the visits that it received. The service provider quickly upgraded the hosting service and he was live again, taking online orders.
Soon, he was taking custom orders for double- and triple-barrel sized grills, and added the sizes to his website. He also built custom grills with storage cabinets, stainless steel diamond plate and wooden countertops, a two- by four-foot Pool Table Grill that can accommodate up to 30 steaks, and a Red Barrel Grill.
When companies and individuals wanted custom logos and family names on their grills, Fred had plaques made and installed to the left of the grill handles.
Although launching the grill manufacturing business seemed easy, it was not. Fred had several manufacturing, quality and shipping kinks to hammer out before arriving at the smooth operation that he has today.
While working out his garage, his team used measuring tape and markers to figure out where to cut the barrels. Today, he uses jigs, patterns and high-speed electric saws and drills to precisely slice a section of the grill to form the opening, cut the grill door to overlay the opening, and drill holes for supports, hinges and handles.
Some of the early grills' exterior paint peeled. Fred replaced the grills and sourced a primer and paint that he uses today that withstands extreme exterior temperature changes.
His early grills also came partially assembled, which increased shipping costs. Also, the grills and parts were not systematically packaged.
"We were shipping stuff out and legs were popping off and customers were calling us up," Fred recalled. "It's all fine now – we've learned a lot and have gotten so much better — it was definitely an education for us."
He also figured out how to reduce shipping costs for customers by packaging grills unassembled and fitted in smaller boxes.
He credits his U.S. Navy multi-tasking experiences, the bachelor's and master's degrees that he earned while working for Uncle Sam, helpful San Diego machine shop operators who coached him steel cutting and assembly, and the "man upstairs" with helping him to figure out the logistical and manufacturing solutions.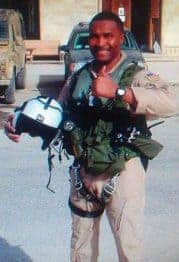 "During my time in the Navy I was really good at putting together a system flow and setting up flowcharts of operations of things that had to happen," Fred said. "I took what I learned and applied it with Moss Grills."
Fred Moss
Today, the barrels used to make Moss Grills go through a complete cleaning process. Fred buys barrels that are new or food grade items only.
"The surface preparation prevents the paint from chipping off and helps ensure the each grill's long-lasting quality," Fred said.
Fred is continuing to expand his product line. He recently submitted a patent for the Kegerator Grill that combines a grill on one side and a refrigerated beer keg storage area on the other.  Fred designed in a way of preventing heat to transferring to the cold side on the Kegerator Grill .
The number-one reason that he enjoys making and selling grills is that he is helping to empower other people.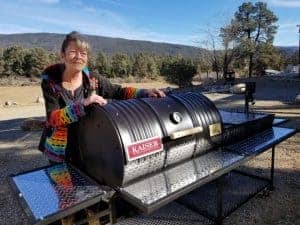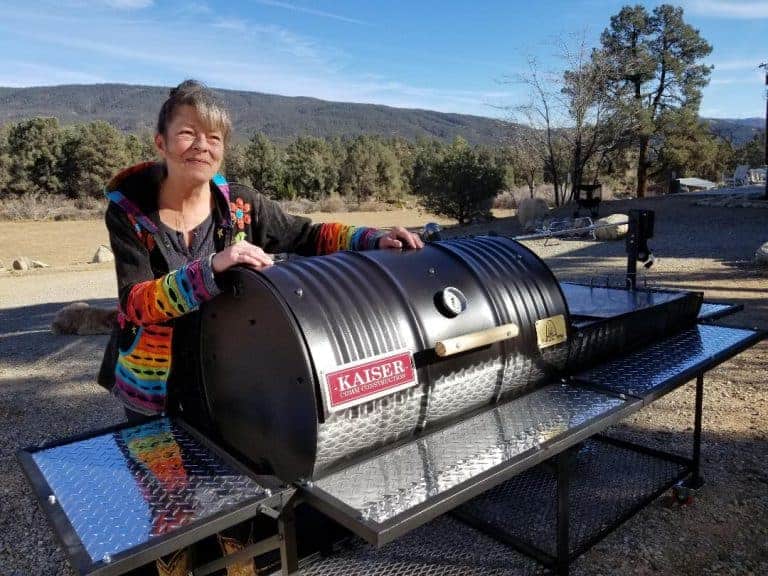 "A couple in Alaska bought a Moss Grill and started a barbecue business," Fred said. "They now earn enough money through their business to buy a house."
A customer in Ohio and another in Florida bought Moss Grills, and also started barbecue businesses.
"I believe the man upstairs gave me the opportunity to empower other people," Fred said.
While not everyone who buys a grill starts a business, many are satisfied with the quality, the customer service and cooking consistency that they achieve with the Moss Grill.
"After all, it's my name on the grill," Fred said. "I stand behind every grill that we make."