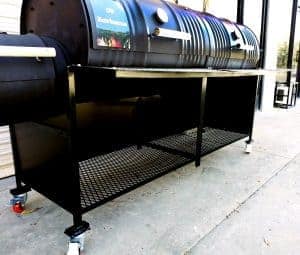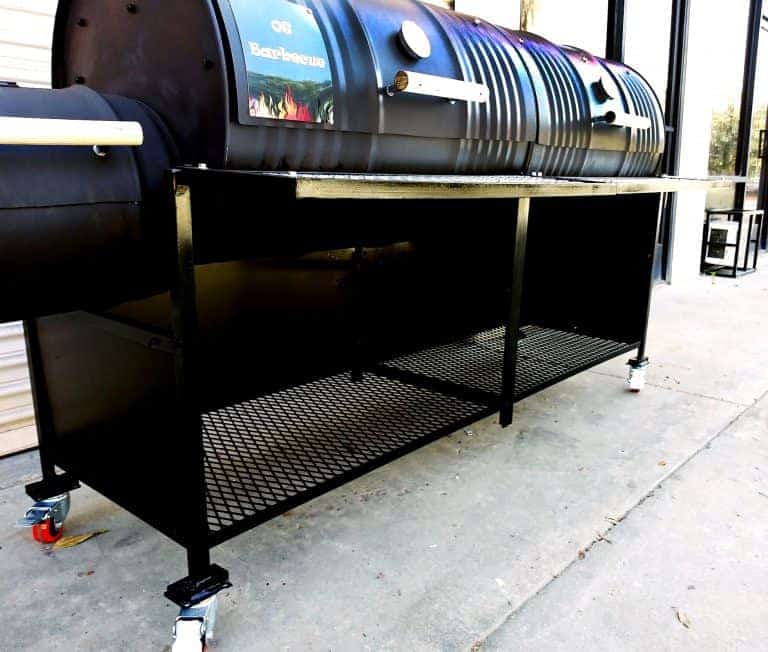 Now you can own a more polished addition to your backyard patio.
Get a more elegant appearance with these premium side wall enclosure built into the base of your new Moss grill. Your neighbors will be so impressed!
Built by American Veterans for years of lasting performance. These enclosure walls are made of thick solid steel and sealed with the same matching black powder of the grill frame.
Under grill storage is great. It's a great place to store your BBQ supplies like charcoal bags, smoking woods, brushes and rags. Wouldn't it be nice to make all that stuff invisible to your guests? Now, you can hide all your under grill storage by with this new deluxe version with the Side Wall Enclosure. Only You, "the Grill Boss," will know it's there. Your under grill space still holds all your tools and supplies. Easy to quickly grab when you need them.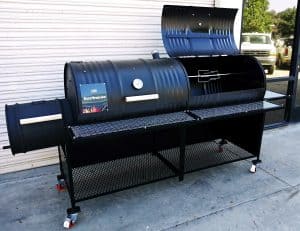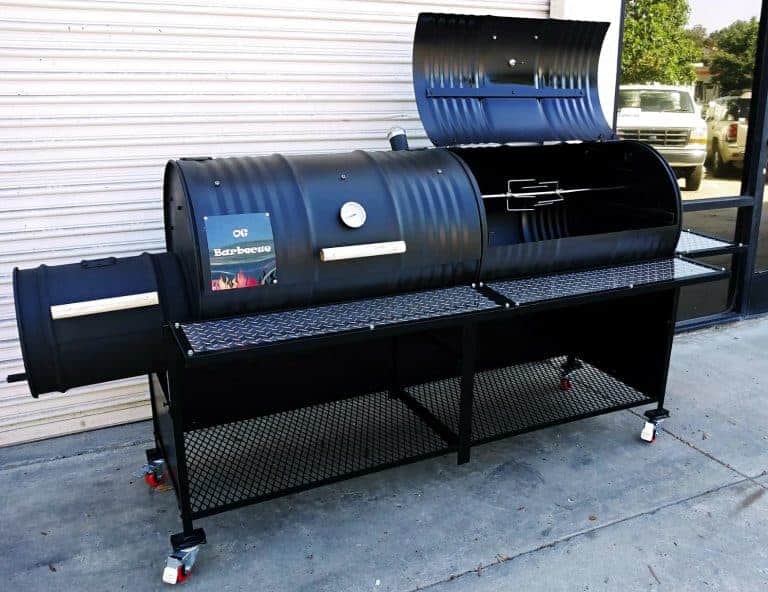 Starting today, you can order our Double Barrel Single Smoke Box Deluxe Grill with our new Side Wall Enclosure for $1475 complete (The standard model is $1200). If you order now…it's still not too late to get your new Moss Grill built and shipped to enjoy this Summer's BBQ season.
This premium Side Wall Enclosure is built into your Moss Grill when it is custom made just for you. Unfortunately it can not be retrofitted into an existing grill …sorry about that.
For all you single barrel grill fans, we are working on a new single barrel deluxe grill version just for you. Be sure to check out website and open our future emails for that announcement later this Summer.
Learn more about this "…fancy pants" Moss Deluxe Grill click here… Double Barrel Single Smoke Box Deluxe Grill